Regular price
Rs. 12,250.00
Regular price
Sale price
Rs. 12,250.00
Unit price
per
Sale
Sold out
Size Chart
Share
Introducing our Aahelya suit set : Embrace Elegance and Artistry
Step into a world of refined elegance with our exquisite Chikoo Colored Hand-Embroidered Kurta. This stunning piece showcases the perfect fusion of traditional craftsmanship and contemporary fashion, creating a truly captivating ensemble that is sure to turn heads.
The kurta is crafted from high-quality fabric, chosen for its softness, durability, and comfortable feel. The chikoo color adds a touch of warmth and sophistication, making it a versatile choice for various occasions and seasons.
What sets this kurta apart is the intricate hand embroidery adorning the fabric. Skilled artisans have meticulously embellished the kurta with delicate and elaborate patterns, creating a stunning visual display. The hand embroidery showcases the rich heritage of traditional craftsmanship, adding an artisanal touch to your ensemble.
The silhouette of the kurta is thoughtfully designed to flatter all body types. With its relaxed fit and graceful drape, it offers both comfort and style. 
The attention to detail is evident in every aspect of this kurta. From the intricate embroidery on the neckline, cuffs, and hemline to the delicate finishing touches, this piece exemplifies craftsmanship at its finest. Each stitch tells a story of dedication and artistry, creating a unique and one-of-a-kind garment.
Perfect for both formal and semi-formal occasions, our Aahelya suit set effortlessly blends traditional aesthetics with contemporary fashion sensibilities. It is a timeless addition to your wardrobe, ensuring you always exude grace, sophistication, and cultural richness.
Embrace the charm and elegance of our Aahelya suit set . Indulge in the artistry of hand embroidery and make a statement with this meticulously crafted masterpiece. Shop now and experience the allure of this truly exceptional kurta.
View full details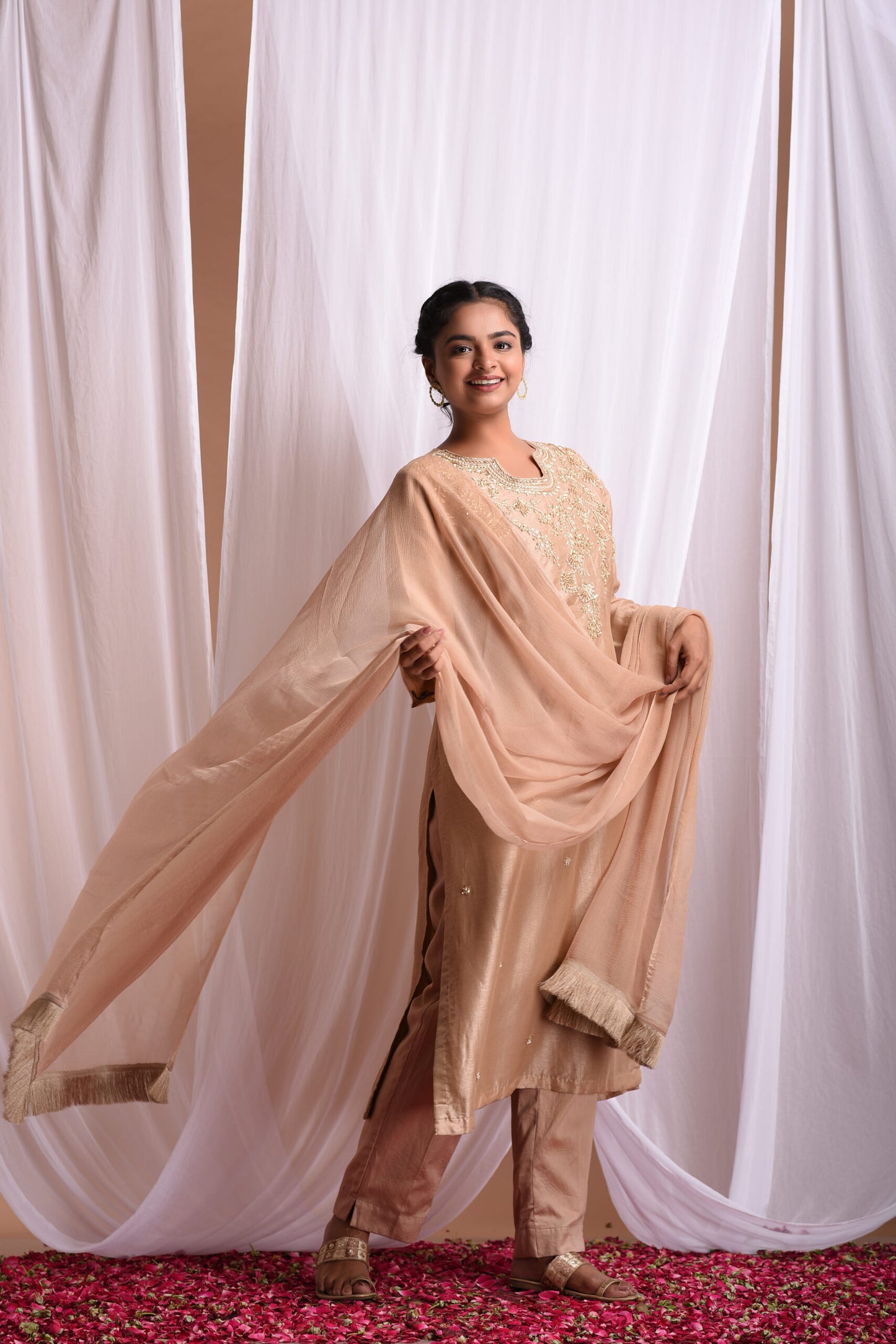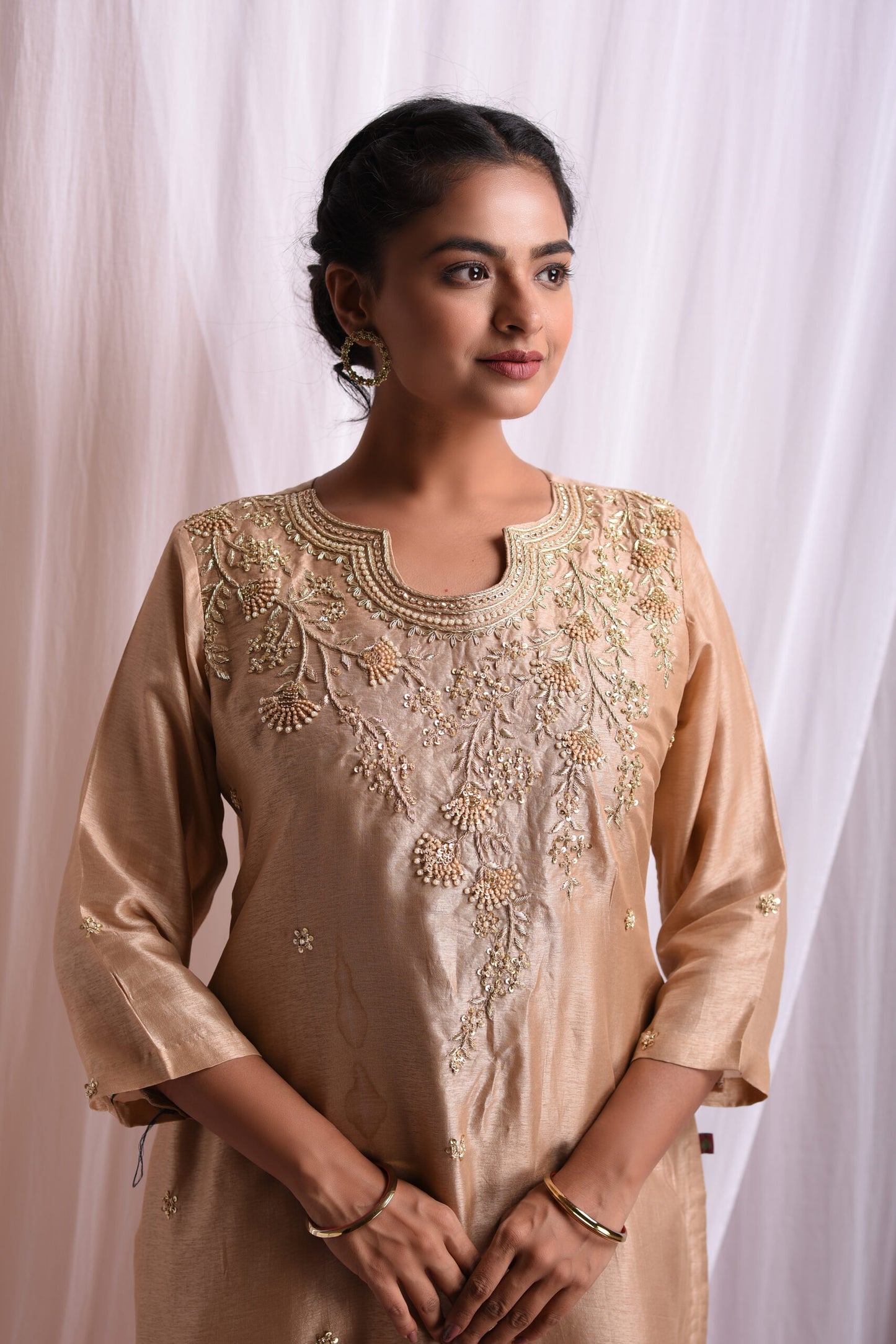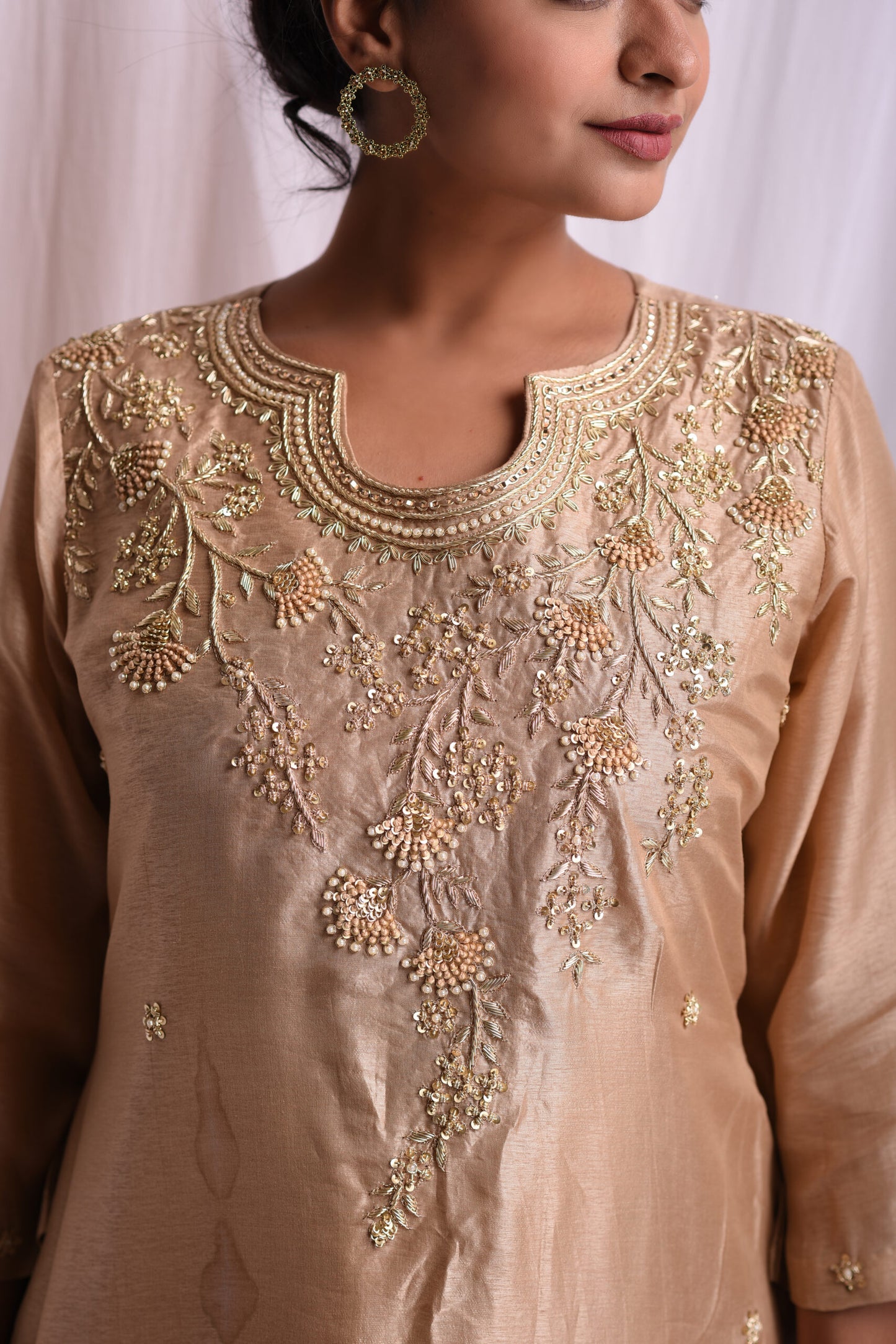 Size Chart
| | | | | |
| --- | --- | --- | --- | --- |
| | | | | |
| M | 15 | 39 | 33 | 42 |
| L | 15.5 | 41 | 35 | 44 |
| XL | 16 | 43 | 377 | 46 |
| XXL | 16.5 | 45 | 39 | 48 |
| 2XL | 17.5 | 47 | 41 | 50 |
| 3XL | 18 | 49 | 43 | 52 |
| 4XL | 18.5 | 51 | 45 | 54 |
| 5XL | 19 | 53 | 47 | 56 |